Are You Familiar With The Key Features Of Power BI?
by Christian Ofori-Boateng on Apr 21, 2020 6:32:00 AM
Microsoft Power BI is a self-service business analytics tool that you can access using any Internet browser. This powerful platform provides you with the ability to analyze and visualize data, and thereby gain insights and use them for decision-making. Moreover, Power BI enables efficient decision-making based on empirical data. With the help of Power BI, you can collect data from several sources and analyze it with intuitive dashboards and reports.
Main Components of Power BI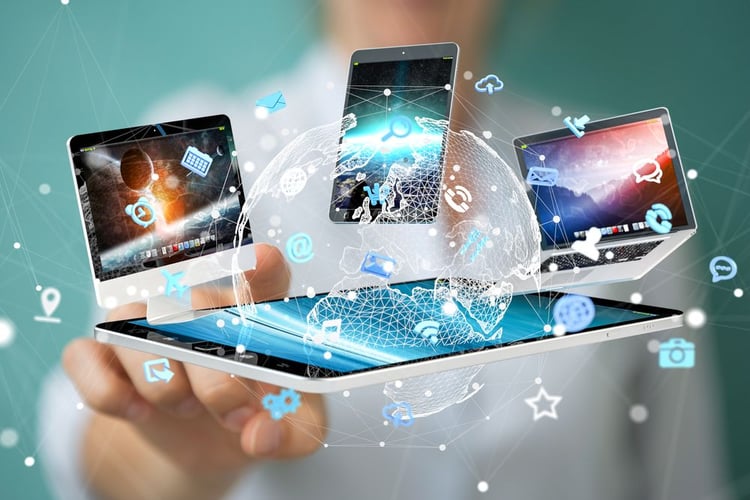 Power BI comes with several components that aid in your business intelligence toolset. You will gain access to various techniques to represent your data visually. Power BI also equips you with robust reports and dashboards that help you represent your data visually.
Benefits of Using Power BI
Power BI is one of the most popular business intelligence tools used by businesses all across the world. You can better understand your data and use exceptional visualization tools to assess your operations when you utilize the capabilities of Power BI. For instance, when you use live dashboards and reports, your organization is on the same page. You can even share reports across the organization using the collaborative features of Power BI.
Improved Visibility
When you have an ample amount of data to process, your challenge is to use it effectively to derive meaningful information. Power BI helps you do that by enabling you to visualize your data and get essential insights from it. This means you have a better and more in-depth understanding of your data.
You Can Import Excel Data
When you are using Power BI, you can import data from Excel Spreadsheets. With this important feature of Power BI, Excel power users have more functionality to work.
You Can Create Custom Visualizations
Since every enterprise works differently, it will be impossible to create visualization templates that work for everyone. Power BI has a default set of visualization techniques that may work for you. But if you require more customization to represent some complex set of data, you can access the custom library of visualization to fulfill your business needs.
Overall, Power BI is a highly useful tool that enables all data-based organizations to achieve a higher level of organization and efficiency. Therefore, you can make more data-driven decision-making and achieve better collaboration within your organization. Moreover, Microsoft regularly updates Power BI to bring the latest innovation in business analytics technology to you so you can run a seamless operation.