What Is Power BI Designer?
by Christian Ofori-Boateng on Dec 8, 2020 8:30:00 AM
Microsoft's Power BI can ensure your unique data modeling needs are met. But when you are just starting out, it may be overwhelming to know which options are best for you. You've heard of Power BI Designer, but what exactly is it? How does it differ from Power BI Services, and which one is right for you?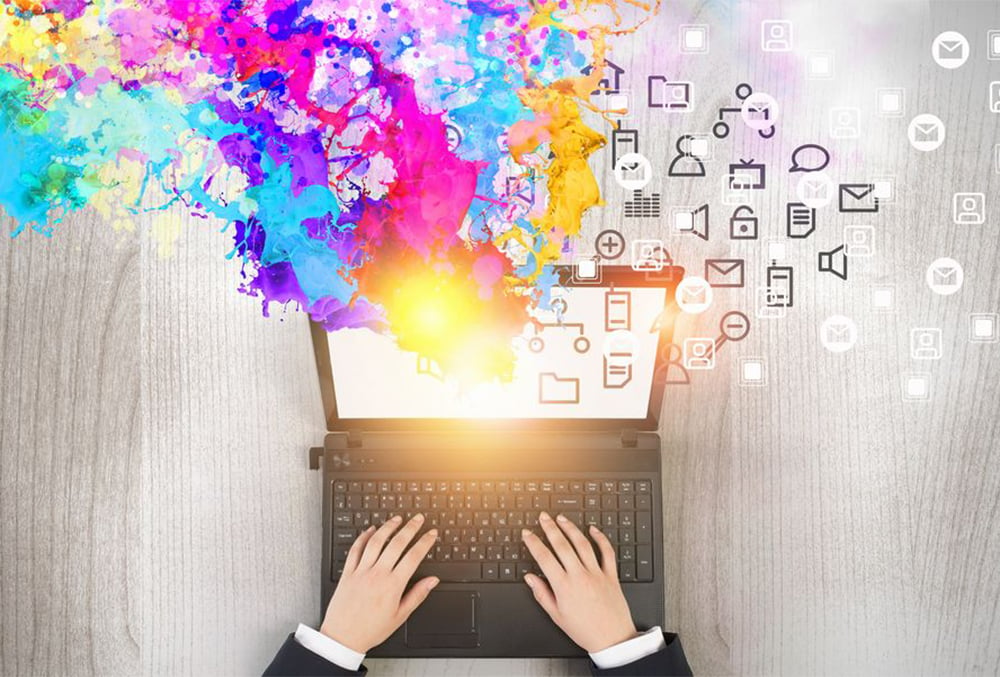 Power BI Designer is a free desktop program that offers a compilation of the most commonly used tools - Power Query, Power Pivot, Power View, and Power Map - all in one place. It is used to aggregate and model your data, and to create reports and dashboards to be shared. It is complemented by Power BI Services, the cloud-based subscription that allows widespread sharing of reports. While you can model data in Power BI Services as well, the functionality is more robust in Designer.
Let's take a look at how Power Bi Designer works, as well as its advantages and disadvantages.
An offline data solution
Power BI Designer is a desktop application that runs in a Windows environment. Data is stored within your computer, which is good for those who prefer or require that data is not stored in the cloud.
Within Designer, you can compile data from various sources, create the appropriate models, and design reports that share the essential information with key stakeholders. Report creators find that Power BI Designer typically contains any function they may need to perform on their data. When this program was created, the goal was to streamline the process and house all the various Power BI functions in one program. It is intended to work alongside a subscription to Microsoft's Power BI Services, though this is not required.
Because this program is offline, reports are saved as .pbix extensions to be shared later using Power BI Services. You don't need an internet connection to work in Power BI Designer until you are ready to share to the cloud, which can be beneficial for some modelers.
If you are familiar with Microsoft 365, Power BI Designer will likely be an easy addition to your toolkit. It is formatted and runs like other Microsoft programs.
All the essentials in one place
By using Power BI Designer, you have access to the functions of the most crucial Power BI tools: Power Query, Power Pivot, Power View, and Power Map. Report modelers love that Designer features a drag and drop function, which allows for ease of computing and modeling data.
Advantages of Power BI Designer
Power BI Designer is free and you don't even have to register at all. This can be great for exploring the program if you are new to Power BI and investigating its utility for your data reporting needs.
It does not require Excel and can operate entirely on its own, which can be good if you don't have Excel or would just prefer to keep everything consolidated in one program.
Power BI Designer doesn't need the internet to run, so you have more flexibility.
You have the ability to easily share reports and dashboards locally. For some, this is all that is needed.
Disadvantages of Power BI Designer
Many report creators find that Power BI Designer is a great start, but does not meet all their needs on its own. Some common dislikes are:
The need to subscribe to Power BI Services in order to share reports to a broader audience.
The dashboard is not quite a dashboard - you can drag and drop visuals, but the best dashboard functionality comes with the cloud-based Power BI Services.
Ready to take the next step?
You've looked into Power BI Designer and you know it will help you achieve your goals. But you also need a solid strategy for distributing your reports in a timely manner and ensuring everyone receives the reports they need on their end.
Automated reporting from ChristianSteven can streamline your data sharing process, and take the guesswork out of timing and sending reports. Start your free trial today.
Have more questions? Take a look at our Help Center for more information or contact us.