Top 4 Ways Business Intelligence Impacts The Travel Industry
by Christian Ofori-Boateng on Apr 13, 2017 8:30:00 AM
Business intelligence is used in multiple industries around the globe. Like most industries, the travel industry stands to benefit from the implementation of big data analytics solutions. Whether in railways, airlines, cruise lines, or bus routes, big data plays a big part in profitability and customer satisfaction. As the summer nears, the travel industry is gearing up for millions of bookings and deals. Here's how BI can take the travel industry to the next level of profitability and efficiency.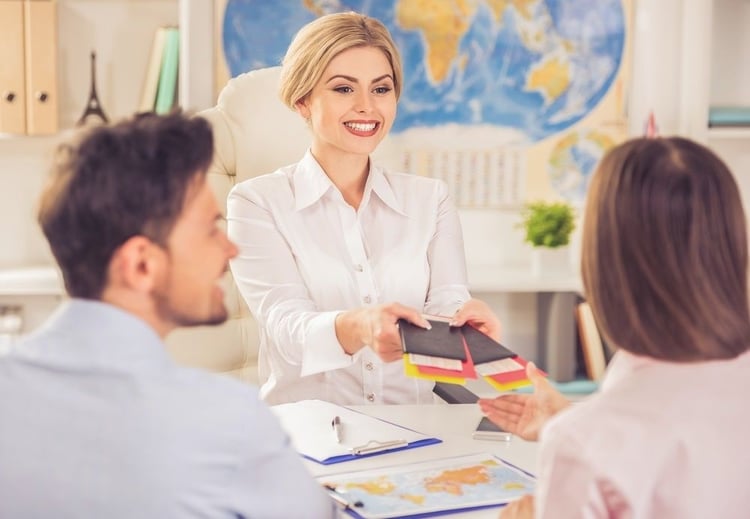 BI Can Help Travel Agencies Set Themselves Apart
Put yourself in the shoes of your customers. Like most people, you probably don't care about the transportation company you use when booking your vacation. Most people don't see a travel agency as much more than a means to an end. However, effective use of Business Intelligence software in travel agencies and the industry help to change the customer perception of travel. Transport companies that make use of BI, effectively gain a competitive advantage in the field because they improve the overall experience of their clients.
Loyalty is one of the main ways in which travel companies retain clients and maintain their margins. The main goal is to improve this loyalty in existing customers and to inspire loyalty in new travelers. BI in travel agencies comes equipped to provide agents with complete, accurate customer profiles that streamline marketing campaigns and allow managers to strategically implement loyalty programs. Incentives introduced by agencies in the industry prompt more loyalty in customers, making them want to choose those agencies again.
With BI, Pricing Calculations Become More Accurate
Everyone going on vacation is looking for a good deal when they travel. Travel is expensive, which is why it should be the goal of travel agencies to offer the most attractive deals and rates during the season. The only way to do so is to have real-time information about the state of the market at any particular time. With Business Intelligence in travel, it becomes possible to access dashboards that supply you with accurate information about flight trends, price variations across the board, and operating capacity for various travel destinations at any time of the year. Using this information, managers are able to better optimize their own prices so as to improve traffic while retaining a rising profit margin.
BI Allows for Better Asset Management
Travel agencies and companies have many assets to manage, all of which can either contribute or detract from the bottom line. High performance and safety are two of the main goals in this regard. The safer assets are, the less likely they will be to require maintenance and replacement, which can cost a lot of money. One of the perks of business intelligence is that it allows you to capture detailed information about operations and analytical data on all processes within the industry. Asset management becomes infinitely easier when information is clearly and efficiently presented.
Possible Challenges for BI in the Travel Industry
While BI allows members of this industry to gain a better understanding of their clients and provide more effective decisions, there are some challenges to this as well. There is so much data being recorded in this industry that many partners in the industry simply don't know what data should be used in the system. Since data storage is a costly process, knowing the right type of data to use in the BI processes can reduce costs too.
Overall, the Business Intelligence solutions in the travel industry impact it in a very positive manner. These solutions, when implemented, allow for better asset management, better decision making, improved customer loyalty and satisfaction, and the ability to set the company apart from the rest. If you haven't implemented BI in your travel agencies yet, it is high time you did so. Work with business intelligence and watch your company take off.