Top 5 Ways To Develop a Successful BI Strategy
by Christian Ofori-Boateng on Jun 1, 2018 8:30:00 AM
Developing a successful BI strategy is the first step in implementing an effective BI platform into your organization. It is not as easy as simply choosing a BI software program and expecting great results. On the other hand, with some planning, it is not difficult to find the right BI platform for your organization.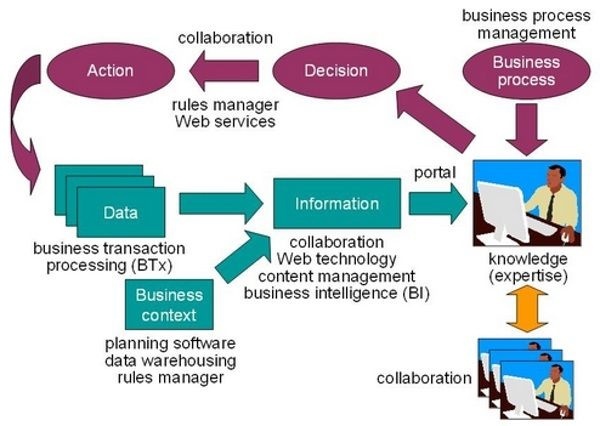 Do Your Homework
Before evaluating business intelligence programs, the executives and management teams need to meet and decide the exact data they use, how they use and what decisions are made based on that data. Next, executives should decide what data they do not have that they need or want, and how it may lead to different decisions. Answering these questions helps outline top requirements for a successful BI program.
Gather the Right People
This is a very big step in developing a successful BI strategy. An organization should pick a team of data experts, data analysts, data scientists, and business experts to form a panel of technical expertise. This may even include bringing in help from the outside to aid in the guidance of your business intelligence program which is actually a very beneficial step to take. Someone who understands business intelligence can be of great asset to you and your organization.
Incorporating the Data
Your requirements should dictate what, how much, and how often, in real time data feeds into your data warehousing technology. To clarify, an organization needs a large feed to serve all instead of hundreds of operational, system-killing little feeds that are not easily controlled. Unless you have set up a data lake or data warehouse to carry the burden, it can be very difficult to give easy access to your data without overturning your entire operational systems.
Choosing the Tools
An organization usually needs more than one tool to accommodate all of the different data needs. Ask questions such as:
Which tools support the type of data analytics your organization needs?
Who will be using the tools?
Which tools are easy to use and which require an analyst?
Again, this is where an outsider experienced with business intelligence can help you with your BI strategy.
Listen to the Data
Based on the data, an executive may need to change the way the organization operates. Reducing the number of useless reports and finding new opportunities in the data will benefit the entire organization. The decision-making process may need changing as well as the organization's structure.
A business intelligence platform should not be implemented simply to become "data-driven," it should serve to improve efficiency, reduce costs, and increase the profitability of the organization. By developing a successful BI strategy and executing it well, your organization stands to reap tremendous benefits from a BI program. At ChristianSteven Software, the business intelligence experts are more than willing to assist you.