Top Five Most Important Principles of Business Intelligence
by Christian Ofori-Boateng on Sep 10, 2017 8:06:00 AM
Business Intelligence refers to the use of software applications to organize and analyze business data. Visualized data from BI allows your company to implement a strategy to increase operational efficiency and improve decision-making within your business. Through BI reporting, analytical processing, and data analysis, business teams can review charts, infographics, and performance scorecards to optimize your internal business processes. Not only can your company look within its own operations and decision-making processes, it can develop a competitive advantage by comparing your success to that of your biggest rivals. When it comes to successfully implementing this software for your business, it helps to understand the most important principles of business intelligence.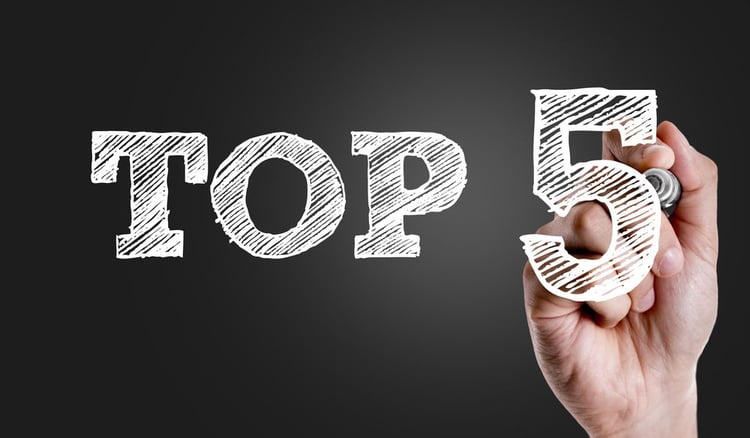 1.From top to bottom, make sure your strategy is implemented
The only way business intelligence can be successful is if your entire team is on board. From executives to project managers, be sure those that are part of implementing and following your new strategy are working together towards the same goal. If everyone isn't on the same page, the effectiveness of your BI will be diminished.
2. Stay on Track
The data collected through BI will likely lead you to a new way of conducting business. Your strategy is meant to be comprehensive. All businesses have a blueprint of where their business started. Working to improve efficiency will expand on that blueprint and give you a solid best practice framework for success. Follow through to make sure your team is supporting any new processes, systems, and changes that have been implemented.
3. Be Selective
In many cases, the data delivered through your BI will present you with a lot of information. When this happens, it is important to focus on a few key metrics. By choosing the most important areas of change, you will be able to closely monitor data quality. Investigating and fixing problems early on, when data quality issues are present, will allow your company to integrate change that is valuable. You will make the most of your reports and eliminate any difficulty of integrating data quality to your analytical environment.
4. Keep It Simple
With the development of self-service BI and data discovery tools, ease of use is an important aspect of any business intelligence software. Following a standard of simplicity will allow companies to maximize the benefits of their software. Keeping it simple, typically means less room for error.
5. Proactively Manage Change
The first step in proactively managing change is making sure you are working with a unified system. Sit down with a team that will oversee the data and analytics that have been presented. Develop a custom strategy that attacks the root cause of the issues that are keeping your company from reaching its full potential. Once you have a unified system, aim for accountability, goal-driven accomplishments, and incentives for positive change. Remember, this is an ongoing journey that will require you to continuously deliver ways to improve your business. Be sure you are offering support and training to anyone involved in this new way of doing business.
Understanding the principles of business intelligence is the first step to implementing them. The benefits of implementing these top principles range from building accuracy and new revenue to streamlining operations and improving efficiency. Save valuable time and make your data work for you by turning BI reporting into a world of opportunity.