All You Need to Know about BI Dashboard Software
by Christian Ofori-Boateng on Jun 19, 2018 7:15:00 AM
Executives at the highest level know the value of a good BI dashboard software program. A business intelligence dashboard is a data visualization tool that is frequently used by organizations to display their important metrics and key performance indicators (KPIs). A well-built dashboard can consolidate these metrics on a single screen, making the process of decision-making easier for everyone.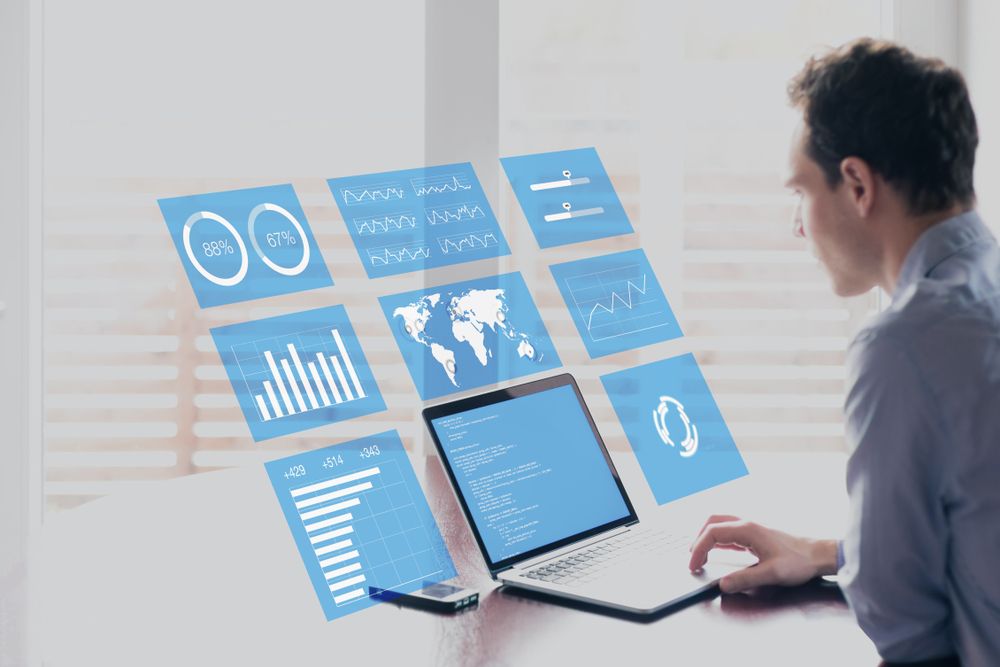 Key Elements of BI Dashboard Software
The most critical elements of BI dashboard software include a customizable interface and the ability to connect real-time with multiple data sources. When a company has multiple products, departments, and organizations, they need to keep track of several metrics across the board and take periodic decisions based on these metrics. Organizations could be making decisions on their budget, bonus, expenditures, and more. These dashboards play an important role in their decision making.
Use IntelliFront BI
IntelliFront BI is BI dashboard software offered by ChristianSteven Software that saves you time and money by serving your dashboards, reports, and KPIs from a single easy-to-use portal. IntelliFront BI has a high availability infrastructure which ensures automated report scheduling, and on-demand real-time information, including self-service SSRS and crystal reports.
Likewise, IntelliFront BI is very easy to use and is, therefore, highly intuitive. You can automate the export and distribution of reports, as well as other business processes. All you need to do is take advantage of the powerful business process automation module that comes with IntelliFront BI software.
KPI Dashboards
KPI Dashboards through IntelliFront BI give you control over the creation and distribution of actionable KPI information. You can easily create and collaborate on KPIs and track them on your dashboard. IntelliFront BI also gives you the flexibility to create different security instances of the same report and securely deliver reports to your partners and customers.
Single Unified Portal
Through a single unified portal, IntelliFront BI makes it easy for users to access all of their dashboards, reports, and KPIs. Even if you've invested in other technologies, you still have options. You can easily re-purpose systems such as Server Reporting Services, Power BI or Crystal Reports with IntelliFront BI. Best of all, with a single unified portal, you can consolidate all of these assets.
Automated Report Scheduling
The features provided by IntelliFront BI, allow you to create and send single reports or groups of reporting automatically. Likewise, you can even pre-define the days and times for this. Event-based scheduling is another feature of IntelliFront BI that simplifies reporting. With it, you can automate report distribution based on events in your database. For example, any time a database record is created or modified, event-based scheduling would send a report. Other features provide data-driven workflow processes designed to help you sort through all the data. As a result, you can identify parameter values that allow you to generate and deliver reports unique to each value.
Use ChristianSteven Software's IntelliFront BI to manage your report distribution needs with greater effectiveness, speed, and efficiency. Bring advanced data-driven functionality to your business intelligence infrastructure.