How To Effectively Select Your Dashboard Software
by Christian Ofori-Boateng on Oct 1, 2019 7:25:00 AM
Dashboard software can help you build dashboards for your business so that you can instantly know how well your projects are performing. It can also help you keep track of your targets. A dashboard is a useful visual tool that helps you make real-time, data-driven decisions. When you are designing dashboards, you use data that you have collected to make better sense of it all.
Multiple Usages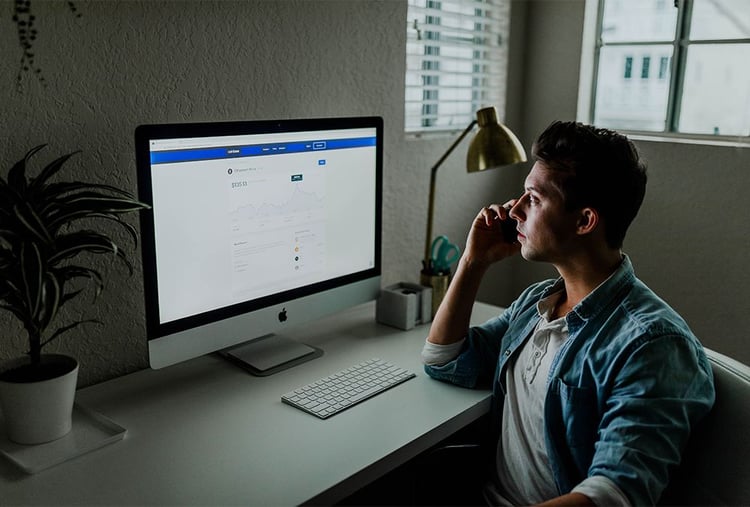 You may be familiar with dashboard software that focuses on key performance indicators (KPIs). However, dashboards can be used to measure many other things, and they can be customized as well. The flexibility to visually display your data in multiple formats such as graphs, colors, and styles on a dashboard is beneficial.
How Do You Know Which Dashboard Software Is Right for You?
You can use dashboard software to interact with your data to spot trends and make your business run more efficiently. You may decide to use dashboard software to look at a data set, or to drill down even further to reveal more information. Depending on your needs, you can choose software that helps you focus on your business objectives. Do some research and brainstorm on what your business needs are – such as, which KPIs are necessary for your business? Is your dashboard going to be used by executive management, and do they have a specific need? How often are you going to refresh the underlying data? Answering some of these questions will help in choosing the right software for your business.
Essential Dashboard Software Features
Dashboards are useful because they can help you make sense of your data and make crucial decisions. You should look for the ability to customize. Having an excellent user interface with minimal technical experience required is a useful feature for dashboard software. It should also allow you to choose a design scheme, such as colors and fonts. Good dashboard software should be able to connect to multiple data sources and enable you to drill down into your data.
Choosing the Perfect Dashboard Software
Before investing in any dashboard software, you should carefully evaluate your business needs. You can create a list of your data sources and what features are essential for your needs and then assess various available software in the market. Another critical factor to consider is how many people in your organization will need to access and use the dashboard. You should also plan for which devices your dashboard will be accessed upon and what design criteria you need to keep in mind to accommodate these devices.
When you do enough research, you should be able to pick dashboard software that not only fulfills your needs but can also scale well in the future.
No Comments Yet
Let us know what you think