What are KPI's and how can your business use them?
by Christian Ofori-Boateng on Jun 10, 2020 1:57:05 PM
Benefits of Using Power BI
KPI's are essential to any business, small or large, both to cut costs and grow, and track any other quantitative or qualitative measures within the organization. In this article, we discuss what KPIs are, how they came to be, and how your business can use KPIs successfully.
The History Of KPIs And Their Rise To Popular Use Today
What are key performance indicators? At the most basic level, they are a metric (a measurable value) that allows you to gain an accurate idea of how well your company is doing. It is a way for you to measure the performance of your company and its progress towards your objectives. For your business to be successful, you need to implement KPIs at different levels and in different departments. From process-oriented KPIs to those that measure the performance of your company as a whole, each one is unique and important. Where did they come from, and why are they so popular today? These are some of the questions you can expect to be answered below.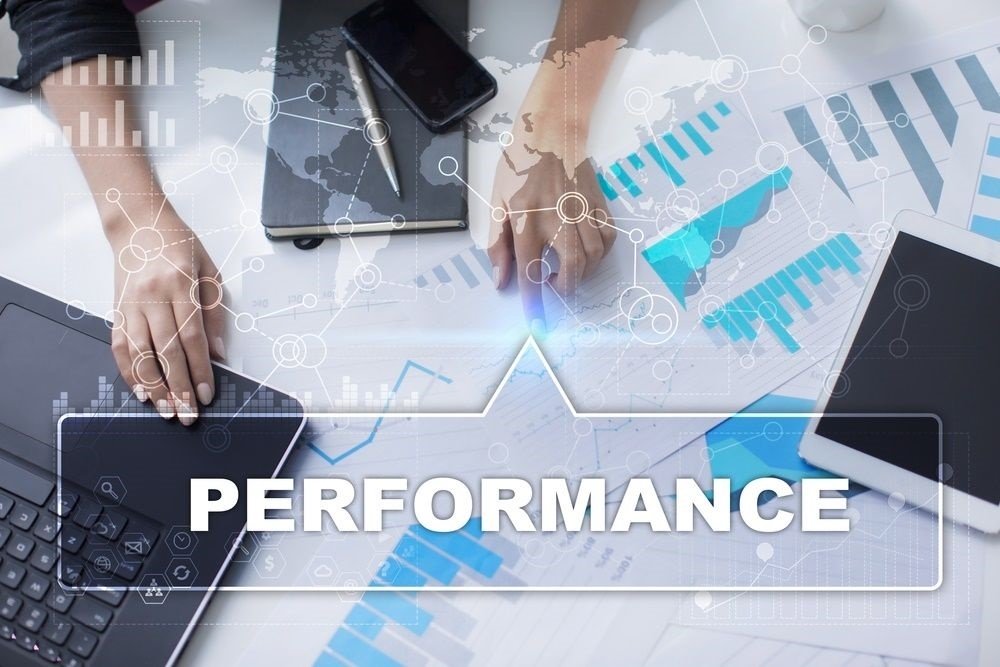 A Brief History of Key Performance Indicators
KPIs haven't always been used for business purposes. While they are a very effective tool today in companies like yours, they were once used for darker purposes. It was thought that in the 3rd century, the emperors of the Chinese Wei Dynasty began rating how the members of the royal family were performing. Of course, we have come a long way since then. Performance management and KPIs shifted to the industry in the early 19th century, when a Scottish miller used cubes of wood painted in multiple colors over the desk of each of his workers.
These rudimentary methods were changed in the 1900s as the military and industry expressed the need for more effective performance appraisals. It is thought that the main cause of development of modern key performance indicators was a group of human resource managers in the 1900s. Until the early 1990s, performance was monitored individually. Employees were expected to meet the goals, but the overall performance of the company was not taken into consideration.
The Introduction of Operational Performance Management
Using KPI dashboards to monitor the operations within a company didn't get utilized until accounting and management had evolved a little. The performance of a business process is usually checked based on its efficiency. Using financial KPIs through the accounting systems of your company is the best way to do this. An early example of such a system was a sailing crew of Venetian origin – the performance of each expedition of the merchant sailing vessel was measured by comparing how much money was invested in buying the goods and how much money was brought back from their sale. This was in the 13th century.
It was in the 1910s that management performance began to be measured as its own set of processes. Initial methods were called work studies and required that individual employees be measured based on their performance throughout the work day. By the 1920s, large companies performed experiments to introduce more decentralized structures. This marked the advent of the Return on Investment concept, widely used today.
To keep track of how management was sticking to the required ROI goals, the DuPont chart was used. In the 1930s, France introduced a tableau de bord for managers and c-level executives to track operational performance. This was the first example of a dashboard being used in performance management. Although French companies used dashboards extensively, language barriers prevented them from going overseas.
How the Balanced Scorecard Changed the Face of KPIs
Key performance indicators saw the next big change in their usage in the 1990s when the first true Balanced Scorecard was used. This BSC was created by Dr. Robert Kaplan and Dr. David Norton to monitor performance that wasn't just related to the financial progress of companies. Influenced by the work done by GM and other companies in the 1950s, this was the first "modern" KPI framework.
Today, we live in a world governed by KPIs. They are used extensively in every industry possible. They have evolved far beyond the simple measurements they used to be. If you have KPIs in your company, remember that the world is constantly evolving. As such, you may need to update your current KPI framework sooner than you think.
How To Use The SMART Criteria To Determine KPI Relevance
Do you set KPIs for your employees? Your business is only as good as the progress it makes towards its goals. Using SMART criteria to determine the relevancy, effectiveness, and attainability of your KPI allows for better decision-making. This portion of the article seeks to show you how using the SMART mnemonic helps you set goals.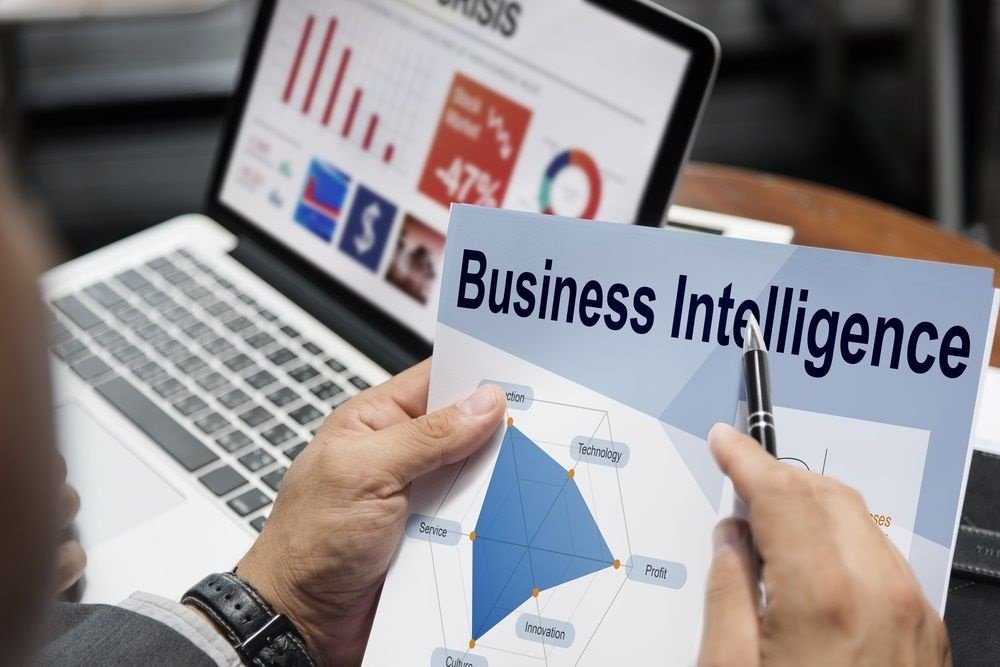 Your KPIs Must Specify Goals in Detail
Setting specific KPIs means you allow your employees to delve into the details of the work to be done. You no longer have to give general orders regarding what you expect out of a certain process. Instead, you can set specific, measurable (another SMART requirement) KPIs. Having specific KPIs makes them far easier to measure. Your employees will know the standards they must adhere to, instead of guessing at them. Since the goals are clearly stated in your KPI, your employees and managers can brainstorm the perfect plan to reach them efficiently.
Have KPIs That Can be Measured Clearly
You need to ensure that your KPIs are measurable when defining them. Different factors may need to be measured based on your company's processes. Typical examples of measured quantities include how much of a certain raw material is transported to your manufacturing plant on a certain day, in tons. A KPI that is measurable has to be specific too, so you can define exactly what needs to be measured. You can measure a KPI by taking a control value for that metric and comparing data each month or day against this. Remember to increase the control value of your measurable KPIs as your business grows.
Set KPIs That Your Employees Can Aim For
When defining your KPIs, they need to be set to boost employee morale, not crush it. While it is a good idea to have challenging goals for your employees, it won't do to set unrealistic ones. Keep them high, but not too high. It's all about finding the perfect balance. The ideal KPIs are attainable, but not without a fair amount of good, hard work being done to get there.
Make Sure Your KPIs are Relevant to Your Industry
This is one of the most important aspects of defining KPIs. You can't just set them according to personal preference. First, you need to plan the direction your business takes in the near, far, and unforeseeable future. Short term, long term, and medium term goals must be defined in your mind before doing so in the KPI dashboard. Every performance goal you set must, when achieved, push your business further along the path to achieving the overarching vision. Remember too that your KPIs need to be relevant to the department they apply to – you can't have sales-oriented indicators in your manufacturing operation! We dive deeper into specific KPIs such as kpi for warehouse and logistics later in this article.
Set KPIs With Timed Deadlines
Always measure your KPIs against a certain time period. This can be an hour, a day, a week, or a month, or all of them together. Every KPI tracker you choose for your employees has its own criteria for completion. It is your job to understand the differences, figure out the best time to measure it over, and define these times accordingly.
Additional Tips and Tricks
Now that you know how to properly utilize the SMART criteria to define great KPIs for your company, you should do so while also regularly checking up on and updating them. Be sure to implement a reward system for staff members and departments that exceed the expectations of the KPIs. If some of your departments or specific employees aren't performing to standard, encourage them – don't put them down further. SMART KPIs are the smart way to drive your company forward to success. Use them correctly and the rewards will be great.
Are You Using Your KPI Software To Your Benefit?
When you are running a business operation, it is highly relevant to track and monitor the progress of different operations. Key Performance Indicators (KPIs) help you understand the overall health of your company. However, if you are a small organization, you may get so tied up in running your business that you may not have enough time to track progress. The reality is that if you do measure and track progress, you can improve your bottom line.
Why Do Companies Fail to Track KPIs?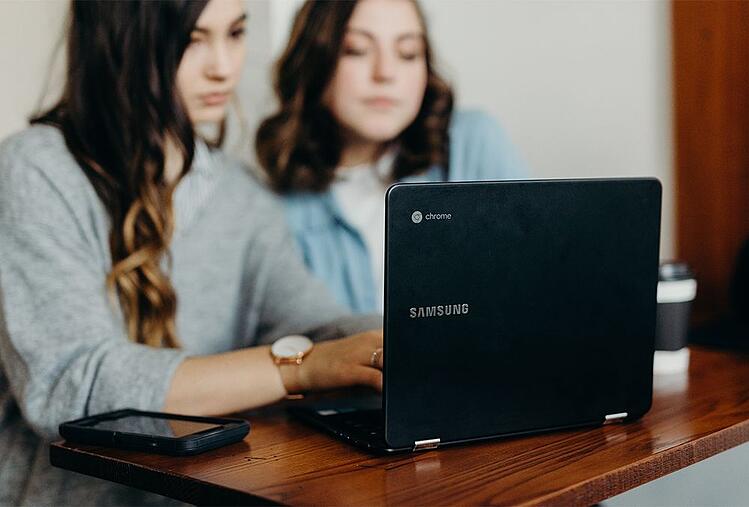 Quite often, smaller companies may not have enough knowledge of choosing and integrating KPI tracking tools and may not have enough budget to hire people to do so. Unfortunately, tracking KPIs by hand can be quite cumbersome and is not advised. Therefore, small business owners need simple KPI software that is intuitive to use. The software that you choose should easily integrate into your work environment and help you analyze and track without taking up too much of your time.
Which KPIs Should You Be Tracking?
In general, it depends on your business model and processes, but there are a few KPIs that you should track. For instance, keeping track of your customer acquisition cost is a good idea. You can also track your revenue growth rate so that you know whether you are on the right track or not as far as your bottom line is concerned. If you are setting aside a marketing budget, be sure to measure its ROI and make necessary adjustments as needed.
KPI Tracking Tools
There are several different KPI tools that all business owners can benefit from, regardless of their business size. Your KPI software can pull data from various sources and help you create visuals for your data and metrics. Some sophisticated KPI software may require a bit of a learning curve, and if you are a large organization with a BI staff, you can afford to invest in these software packages.
Running your own business is hard, but don't let it become harder. Try to invest in easy-to-use KPI tools so that you can monitor your business progress and improve your operations. Practical KPI measurement tools allow you to keep your eye on your targets and understand where the need for improvement is.
The Best Competency KPIs You Need for Tracking Training Activities
Facts are best shown as numbers, and giving your trainees access to the most exact performance reports is key to their success. KPIs (Key Performance Indicators) provide data sets that indicate the status of important percentages throughout your business, and they are an essential way to track training activities. Not only do trainees do better with information about their performances, but decision makers need to know the status of the programs and the trainees they produce.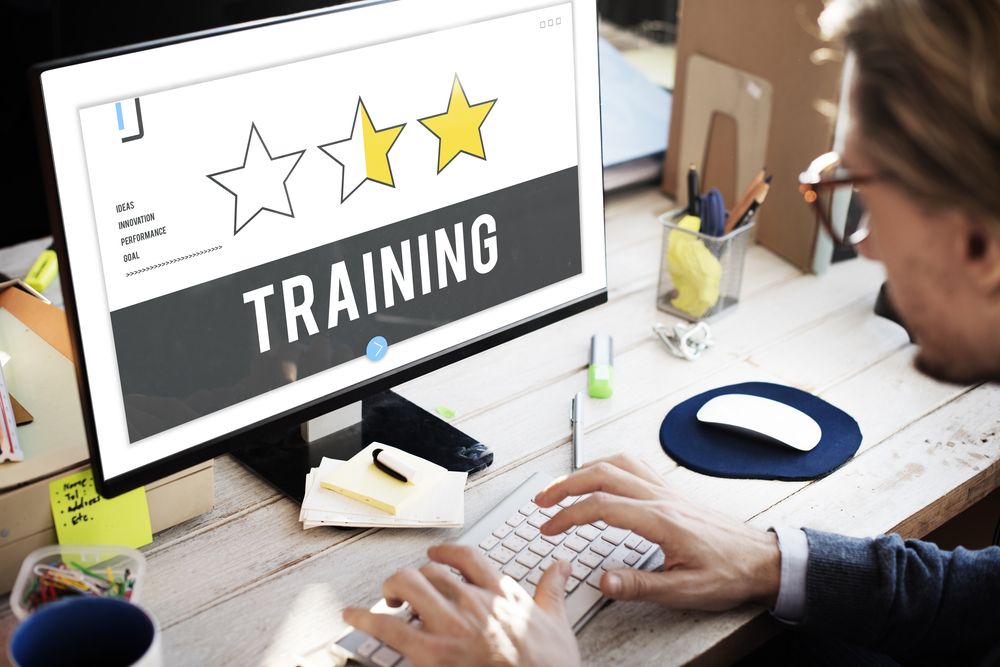 Attendance
In order to process any other data, you need to know exactly how many trainees are attending classes, seminars, etc. The student to teacher ratio can make a tremendous difference in overall results. Without that key data, it's difficult to determine what elements are responsible for higher or lower scores. This same data can tell you a lot about individual trainees' dedication and reliability.
Test Scores
Test scores reveal more than individual competency with the source material. Through test scores, you can analyze how well a particular instructor or course performs over a period of time. You can also determine if certain groups of trainees do better than others, and what factors they have in common. Moreover, it helps single out specific questions that are causing problems for the majority of trainees, across the board. Most importantly, with training KPIs that focus on test scores, you know for certain that your trainees are prepared to fill positions in the company.
Training Completion
This KPI is closely connected to test scores, but it's also important to ensure your business meets government standards. Cultural and racial sensitivity training, along with sexual assault awareness programs protect your business. It's important to make sure all employees not only attend, but complete these programs. If they fail to fulfill these requirements, your business could face fines and other punitive measures.
Pass and Fail Rates
Competency KPIs that focus on pass and fail rates tell you a lot about the quality of your training regimen and instructors. Easily identify major trends through these data sets. This data may also give you valuable insight into your recruitment practices. Do fail rates rise or fall after a regional recruitment effort? Have pass rates improved immediately after a college recruitment push?
Competency
Nothing is more important than competency KPIs. No matter how much training you put your new employees through, their performance data is the most important. Training KPIs focusing on competency allow employers to determine which employees are ready for cross-training. Competency is also the ultimate proof of how well your training program works.
Training KPIs give trainees and decision makers alike the data they need to improve. With this information, you can scrutinize everything from recruitment policies to federal training compliance. It's important to start new employees off on the right foot. Continuing to improve your training program is a vital part of trainees' future performance. Working with the right training KPIs can make all the difference. Although the more data you have to work with, the more informed your decisions will be, these five training KPIs are the most important for instruction purposes.
How To Make Your Marketing Department More Successful Using A KPI Dashboard
If your company doesn't use marketing dashboards already, it should. A KPI dashboard for marketing is one of the best ways to stay on top of your operations. Dashboards are the backbone of business intelligence processes. Everything happening in your company that is relevant to its marketing goals is displayed here. You can manage all aspects of your business using a dashboard. Here are some of the main reasons why your company needs a marketing dashboard today.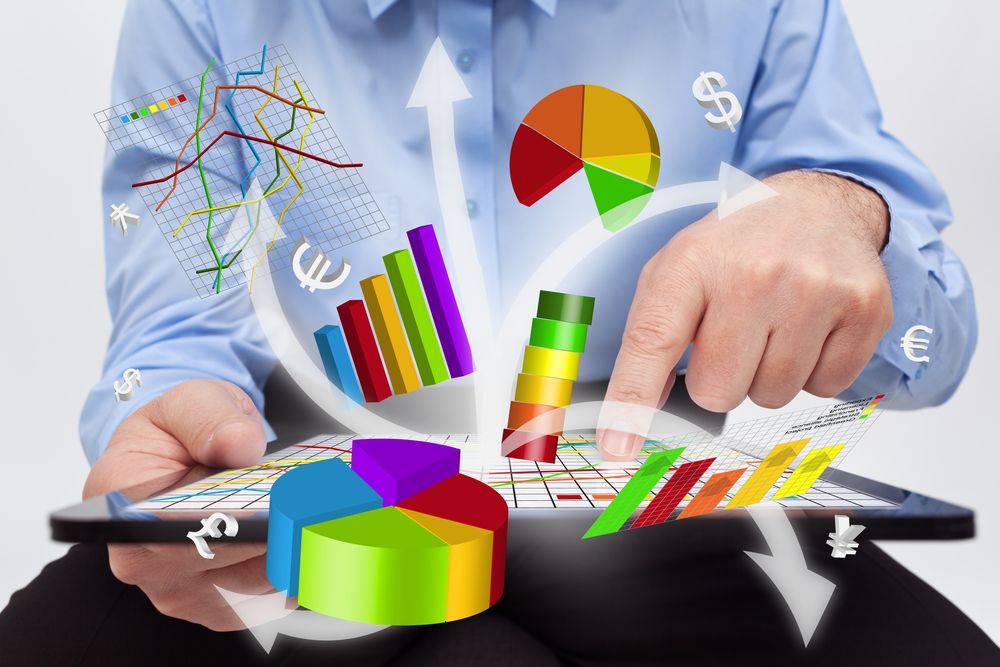 Your Marketing Decisions Become Wiser
A KPI dashboard for marketing lets you see your company as a whole. This means you can identify patterns in the process you hadn't noticed before. For example, if you are looking at your dashboard you might see that your customers are slowly buying more of one of your products. You could then make a strategic decision to market that product for faster sales volumes. This makes your campaigns more effective and more likely to yield profits over time.
Another great way in which such a dashboard is useful is when you're trying to eliminate bad strategies. One of the main aspects of good marketing is figuring out where the flaws in your process are. Using a dashboard, you can identify campaigns that simply aren't as effective as they used to be. You can also figure out why they aren't working as well. Using this information, you're able to decide whether to modify them or terminate them before they take a toll on the company.
You See More of Your Company
Sometimes, the whole is greater than the sum of its parts. As a marketer, you're likely to focus on the little things. A good marketing campaign head always focuses on the details; it's the little things that make a huge impact, after all. There is nothing wrong with being detail-oriented. The issue arises when you're so fixated on details that you miss the bigger picture. This is where a marketing dashboard becomes incredibly useful. You gain a look into the details while maintaining a view of the overall performance of your company. This allows you to establish a relationship between the small details that are being changed and the effect these changes have on your company.
A KPI Dashboard for Marketing is Powerful
Marketing dashboards, just like any other, are all about having performance goals to reach. Setting KPIs, or Key Performance Indicators has long been one of the best ways to improve performance. With a marketing real-time dashboard, you can set KPIs for your marketing department. You can also check whether the department is hitting these goals, whatever they may be. KPIs need to be chosen and defined carefully, though. The entire dashboard could be rendered useless if you aren't setting the right indicators for your performance.
Marketing Dashboards Let You Identify Demographics
Your target market when planning out a campaign is the most important part of the planning process. Without a properly defined target market, you won't be able to direct your marketing efforts. For example, the elderly are more likely to watch TV than browse the internet or YouTube. If your products are geared towards the elderly, your dashboard will tell you where the target market spends most of its time. This allows you to build more directed and powerful campaigns.
Having a well-designed marketing dashboard within your company is very important. With it, you make far better marketing decisions. Your marketing also becomes more powerful, letting you identify your target market and direct your efforts towards it. With the ability to see the bigger picture and identify trends in your company, you become a better, wiser marketer. Take the time to implement a marketing dashboard in your company today.
How To Cut Cost By Using Logistics KPIs in Warehousing
If your company deals in physical goods you most likely have a logistics department. Your logistics sector could use a buff to its productivity and efficiency. Any increase in efficiency of this department results in a direct improvement in your profit margin. Having logistics KPIs is one of the best ways to track performance in this sector. Both your transport section and warehousing operation could use KPI monitoring to improve performance. You should take the time to define the right KPIs for a far more robust operation. Here are some of the best logistics KPIs to monitor, regardless of your company's niche.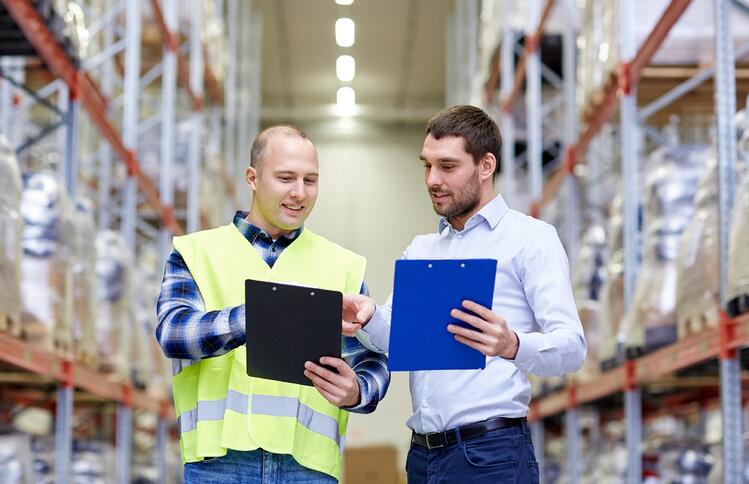 Percentage of Mislabeled Products
This is a part of your warehousing operation. Obviously, when you offer delivery to your customers, you package and ship the products from your warehouses. It is the responsibility of your employees, within the warehouse, to pack and label the right product for the right customer. Of course, humans will be humans and errors will be made. You can use a Perfect Order KPI to track how often the wrong product reaches a customer. You can then work on improving this percentage so your overall customer satisfaction increases, as well as your profits.
Number of Orders that Have Delayed Shipping
Shipping is probably one of the most time-constrained operations in a logistics department. It is important that your orders leave the warehouse on time. Shipping carriers usually pick up products for delivery at a certain time every day. If your warehouse isn't packaging and readying the product for shipping by the pickup time, it won't be shipped on that day. This can result in a delay of a few days before your customer gets the product. One way to eliminate or reduce delays is by setting KPIs that measure how often a product fails to ship on the same day it is supposed to.
Number of Orders that Aren't Delivered on Time
Sometimes, the delay in shipping isn't on your end. If you use an external carrier to deliver your products to your customers, you have to set Delivery On Time KPIs to measure their performance too. If your warehouse is sending products out on time, but there are still delays in the final delivery, you're in trouble. Take the time to measure how many of your customers get their item by the promised date of delivery. It's important that final delivery occurs on this estimated date at least 98% of the time. If the number is lower than this, you need to review the efficiency of your chosen shipping carrier. It may be time to choose a new one entirely.
Cost of Storing Items in Warehouse
When an item is produced, it is brought to your warehouse for storage. At this point, it is added to the inventory and kept until: a) the item is bought by a customer and shipped, or b) the item's shelf life runs out and it is discarded. There is a cost associated with storing an item in your warehouse, one that mounts over time. You have to set a KPI to compare the cost of storing an item in your inventory with the income from selling it. This information can be used to optimize the shelf life of your items and control the flow of items into your warehouse.
These are just a few of the logistics KPIs you should have in your operations. Always count the costs of storage and delivery, especially in terms of the weight of your items. Make sure your orders are shipped and delivered on time and to the right people. With these Warehousing KPIs in place, you ensure all these happen the way you want them to.