Imagine the following scenario: Your Logistics Department needs all inventory and fulfillment reports sent from their email address. Your Sales Group wants daily sales reports to come from a separate email address. Meanwhile, invoices need to be sent from the Customer Service Teams' own email address. The problem? Your current Crystal Reports distributor only allows for one email account.
Here at ChristianSteven Software, we have your solution. Our Crystal Reports Distributor (or CRD) software allows multiple SMTP accounts to be created and used. This gives the reporting admin the capability to automatically email Crystal Reports from any account at any time.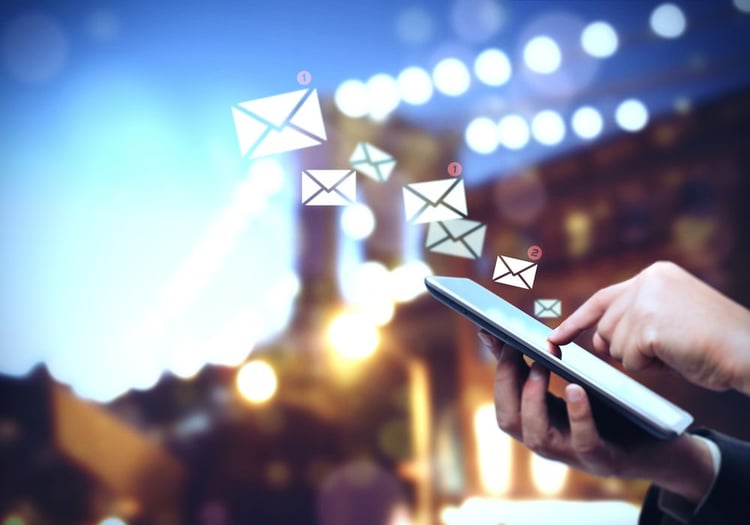 To create multiple SMTP accounts within CRD, you'll first need to click the 'System' tab in the upper left-hand corner of the User Interface. Then, click 'SMTP Servers'. This will bring up a new window. In the lower left-hand corner of the new window, click 'Add'.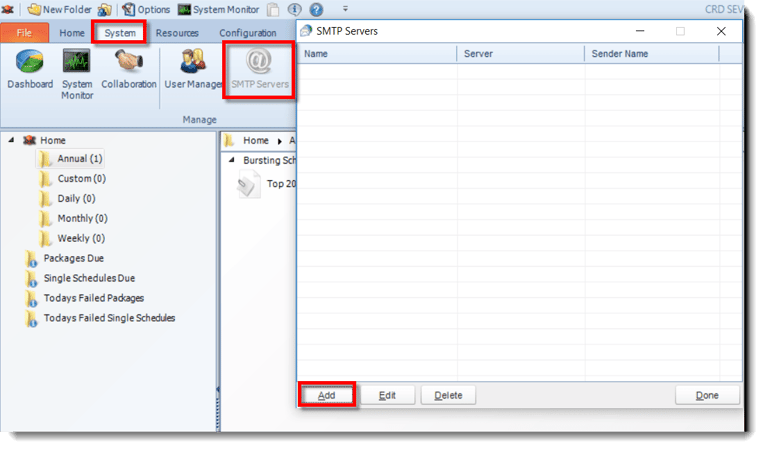 In the Config Name field, enter a name for that particular SMTP account/server combination (i.e. Logistics, Sales, etc.). This way, it will be easily identifiable for later use. Once a name has been entered, you will need to enter your email server and account credentials. If you do not know your settings, contact your email administrator. If additional options are needed to configure your SMTP server, click the 'Advanced' button. Once you've finished entering the necessary credentials, click the 'Test' button. If the information you entered tests successfully, click 'OK' to save.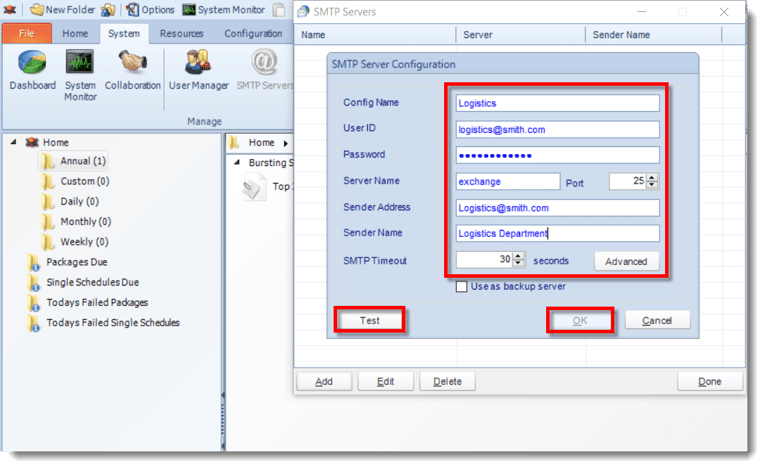 Continue adding accounts using the steps listed above until all necessary accounts have been created. When you're finished, you will have a full list of email accounts you can select as the Sender when exporting reports from CRD. Click 'Done' to exit the SMTP Servers window.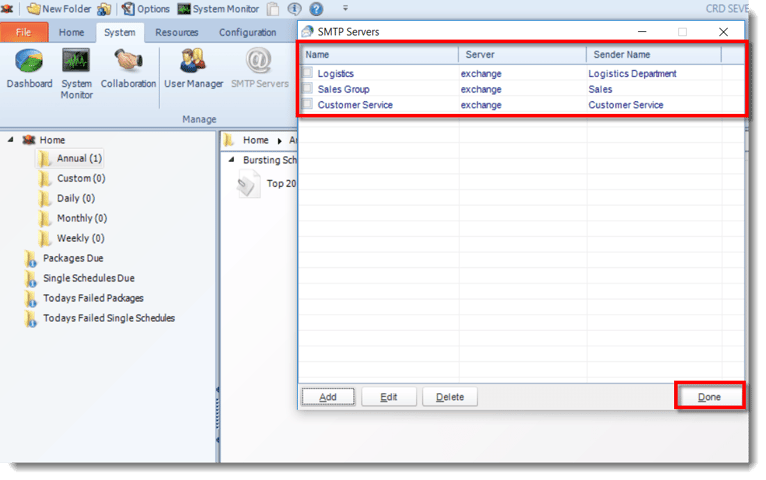 By default, all schedules with an email destination are set to send from the Default mail server/email account (or the server/account specified on the Messaging tab of CRD's Options window). To change the mail server a particular email destination uses, you'll first need to open the Schedule Properties of an existing schedule or create a new schedule.
On the Destination tab, click or add an Email destination. Configure and setup the email as normal. When you're finished, look to the bottom left corner of the Email destination window. You will see a field labeled 'Mail Server.' Click the dropdown and select one of the accounts you created in the previous steps. Then, click 'OK' to save. When the schedule runs, CRD will automatically email the crystal report associated with this schedule using the new account's credentials.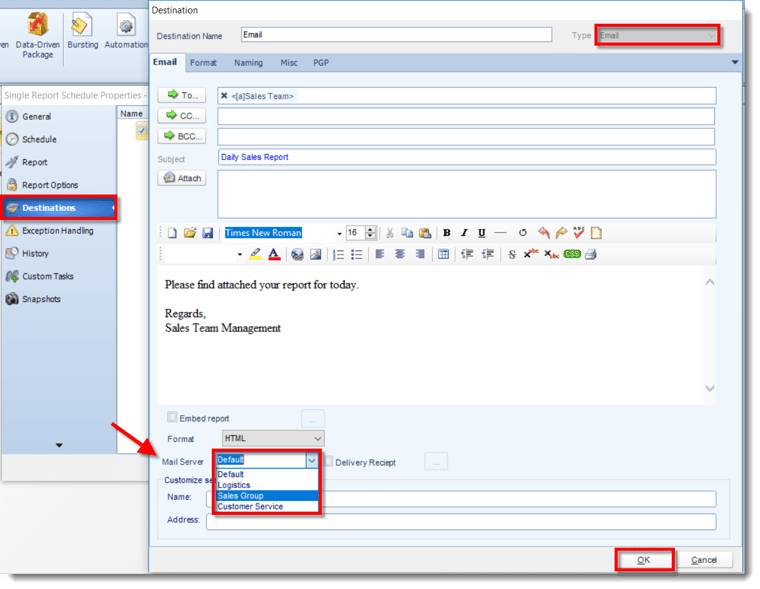 Need to change the account/email server again? No problem! Simply perform the steps listed above and select a different account from the 'Mail Server' dropdown.
Here's more about how you can use CRD to increase efficiency by automating Crystal reports and workflows in your business from just one application: