A real-time dashboard is a dashboard that shows the data as it is changing in real time. It is entirely different than a standard management dashboard. A real-time dashboard helps with immediate decision-making. When designed carefully, a real-time dashboard can be quite useful for your business operations.
Characteristics of a Real-Time Dashboard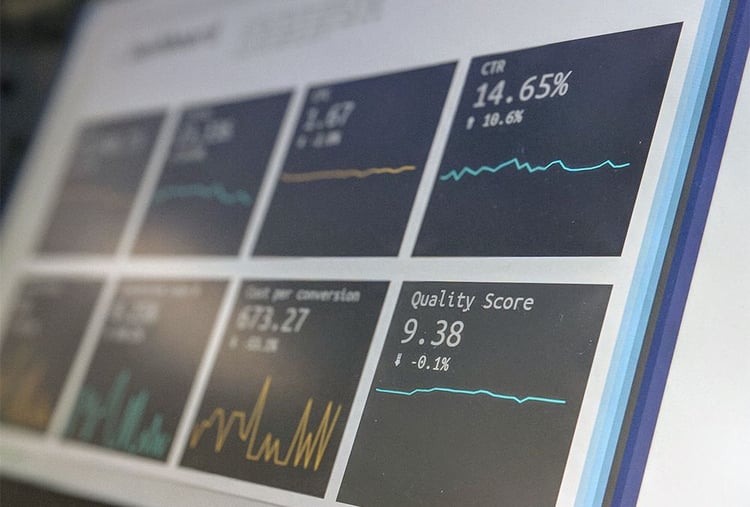 Since it helps with immediate decision-making, the information displayed on a real-time dashboard must be easy to interpret. It should also have the ability to alert users to problems and help with next steps. Depending on the design of your real-time dashboard, it could have a summary metrics page as well as detailed data. The summary statistics will indicate the high-level picture and help users tell at a single glance what is going on. But the detailed page can provide more insights for decision-making.
How to Design a Real-Time Dashboard
The first step is to figure out the purpose of your dashboard and all the elements that make up the metrics that are being displayed on it. You should have a comprehensive knowledge of how these elements relate to each other and the overall architecture of those elements. From a design perspective, it is imperative that a real-time dashboard provides a quick diagnosis of the problem. Users should be able to point to the source of the problem using your dashboard.
Simplicity is Critical
Since real-time dashboards enable quick decision-making, they need to have a simple data presentation that doesn't take long to decipher. A number of time data scientists are so fascinated by data elements that they forget to design the dashboard for average users who don't need to look "under the hood."
Choose an Appropriate Time Window
When you design your real-time dashboard, you need to figure out the optimal time window so that the metrics and trends don't represent too long a time window. Similarly, don't choose too short a time window because then the data will not be meaningful enough. You can even design it so the time window can be scaled up or down as needed. A flexible design is always preferable and will last longer.
Real-time dashboards can be helpful in many ways in your organization. They can drive behavior, critical thinking, and robust decision-making. When you are designing one, keep in mind all the factors and carefully design it for widespread usage.