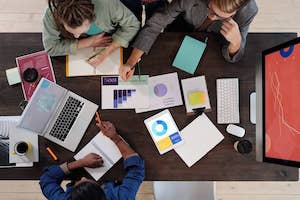 With an increasing demand on your existing workforce and the search for key talent getting tougher, there is always a risk of being unable to maintain peak performance levels. At least, that used to be the case before business owners and executives began to implement automated process accelerators like Power BI Report Scheduler (PBRS). By implementing dynamic solutions like PBRS, your entire workforce has the quality support they need and deserve.
Business intelligence is only useful in the right hands at the time when it's needed. The last thing any organization needs is sales campaigns or marketing initiatives stymied by inaccurate and ill-timed reporting. Nothing will stop a plan of action in its tracks faster than inadequate or incomplete data reporting. It's like giving your big hitters toothpicks for swinging at fastballs.
With the right data at the right time, every member of the team can know and confidently carry out their unique role, leading to the overall success of your business.