PBRS is a Power BI reporting solution that allows you to send and schedule unlimited reports to unlimited users with only ONE Power BI license. Want to learn more about PBRS? Get a free trial.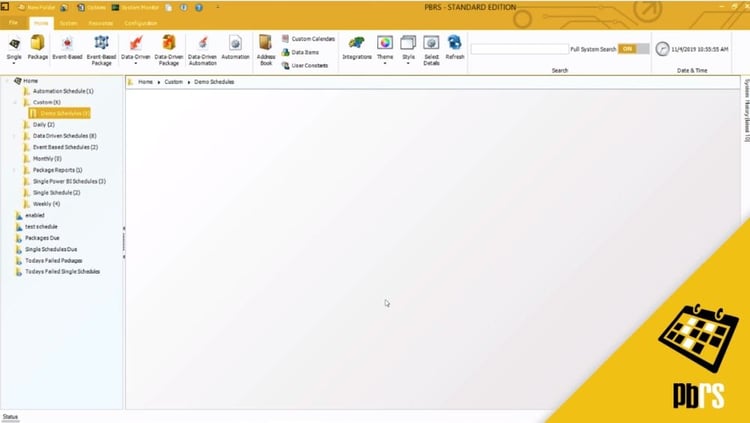 In this demo we'll show you how to export a single Power BI report to CSV format. The schedule is going to be set to run on the last day of every month at 11:00 PM. To begin we will select single for Power BI. we'll set the Power BI account, and the report that I want to run (for this example we will run a sales report). Click next to save that information.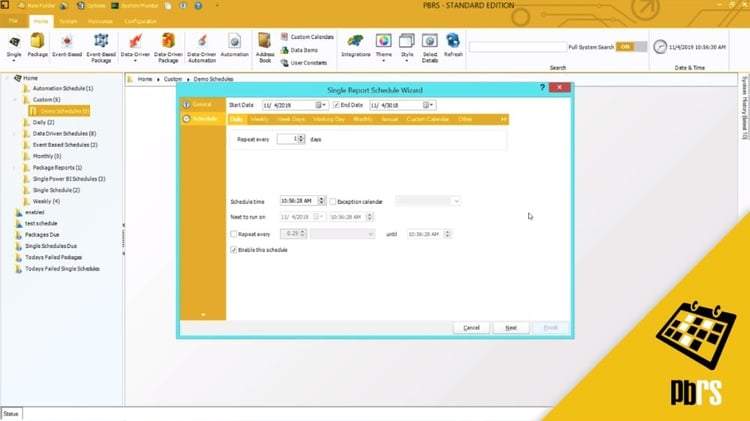 This is the scheduling tab and for this we want to run it monthly, and we want to run it on the last day of every month. The scheduled time is going to be 11:00 PM, so we will just overwrite what is written there. For more information on scheduling, please view the scheduling demo. Click next to save it.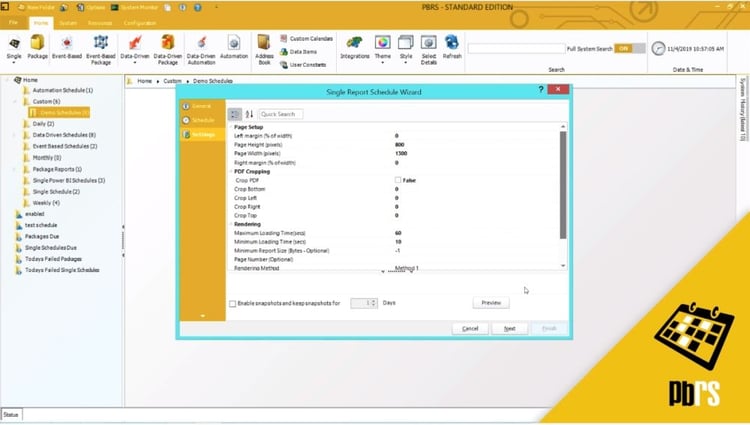 This is the settings tab, and if you wish to format the PDF output, you can do that here. So if you want to change the page width or the page height, you would simply click and over-type whatever you want the page height to be. For this example we don't have any changes to make here, so we'll just click next.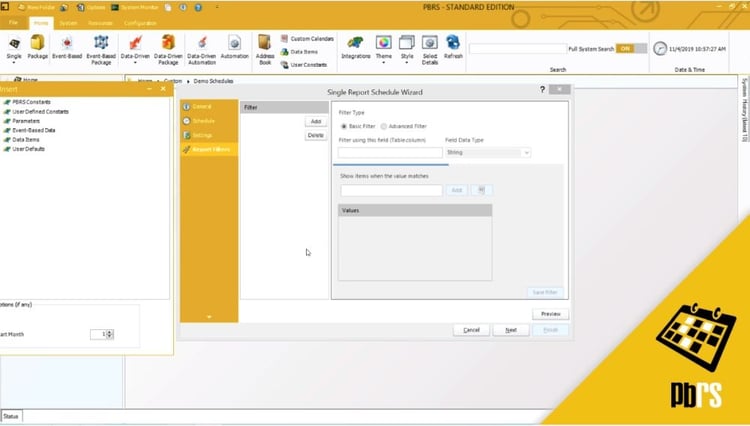 This brings you to the report filters tab. This is where you enter the report filters. This example report has a filter of a sales executive, so we'll enter that now. So just click add, and here you will enter the table and then the column that holds the value that you need. And it is a string, so we will accept that. The salesperson we will run the report for we will enter here and then click add. As you can see, the filter has saved successfully.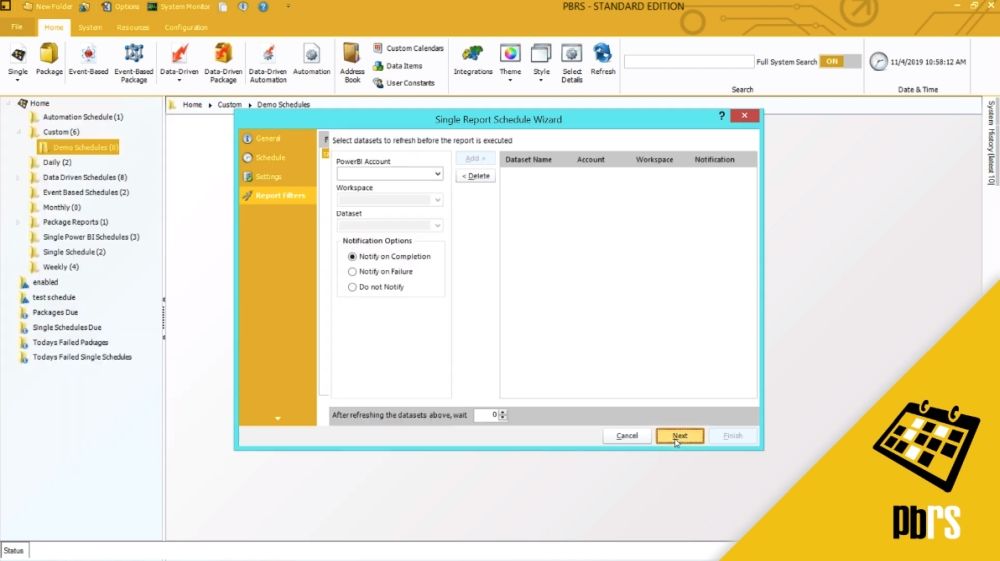 Click next and it will give you the option to refresh datasets. If you want to refresh the data set before executing the report, you would do that here. For this example we don't want to, so we'll go ahead and click next.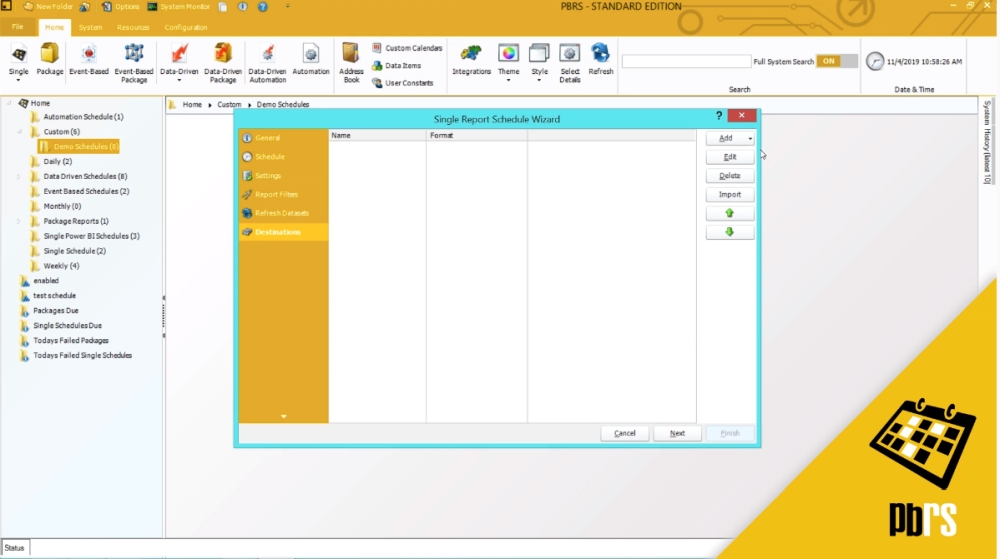 This is where we add the destination. We will use a disk and then the folder, and the format that we'll use is CSV. And then we just need to choose the visual that we want to output to CSV. You will need to wait just a few moments while this loads and then you have the option to add. For the example, we want to do the sales by year, and we are going to export summary data. The format options are how you want to separate the information with a character or a tab and what delimiter you want to use. For this we will accept the defaults. Click okay, and here we have the destination.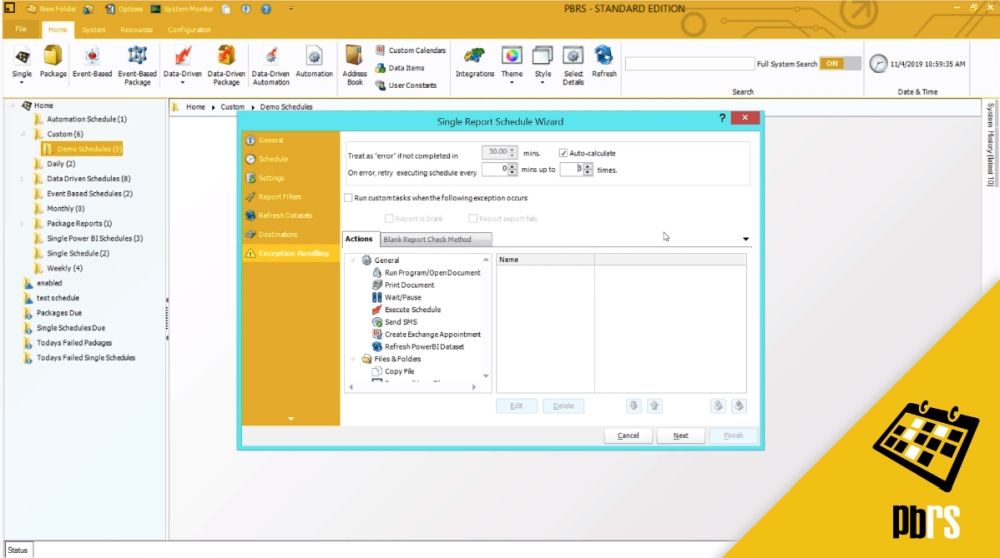 This is the exception handling. For more information on exception handling, please view the exception handling demo.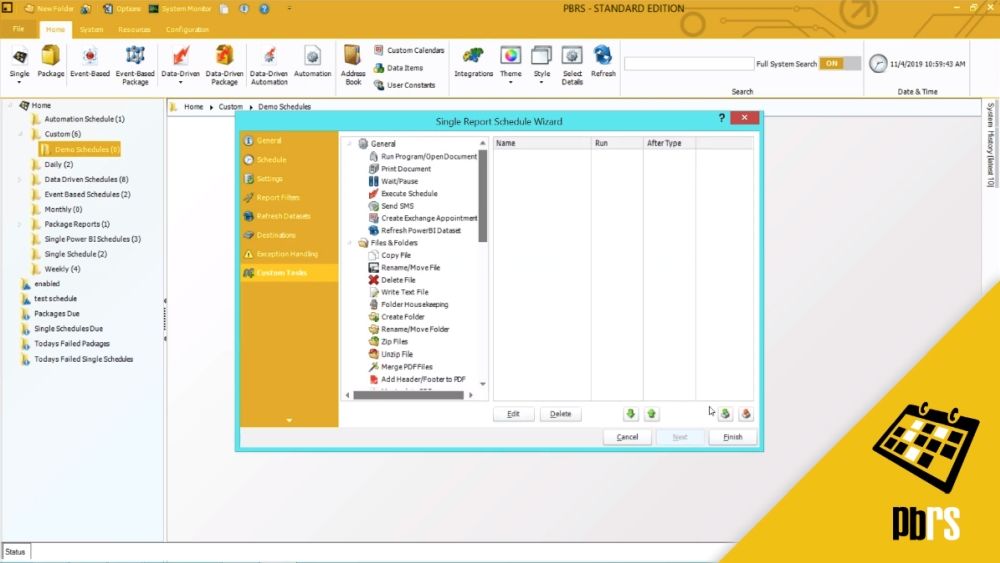 Custom actions. Again, for more information on custom actions, please view the custom actions demo.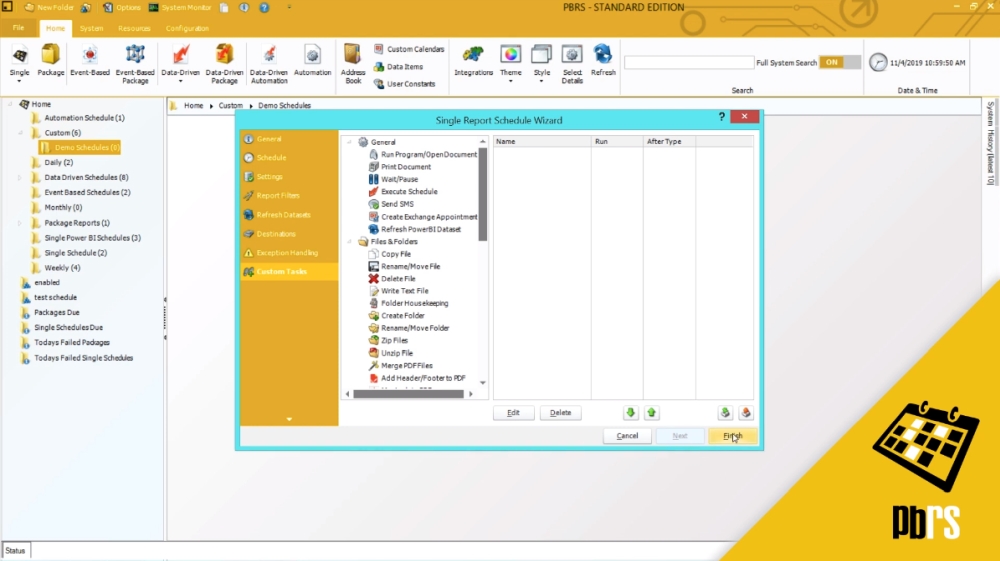 Click finish to save the schedule. That is now saved, but to show you the output, we will go ahead and execute this schedule manually, so just right click and execute. The report has now been executed. So for you to see the resulting output we will just select it and open it with Notepad. And there you have the CSV file.
Want to try for yourself? Start your FREE trial below.