PBRS is a Power BI reporting solution that allows you to send and schedule unlimited reports to unlimited users with only ONE Power BI license. Want to learn more about PBRS? Get a free trial.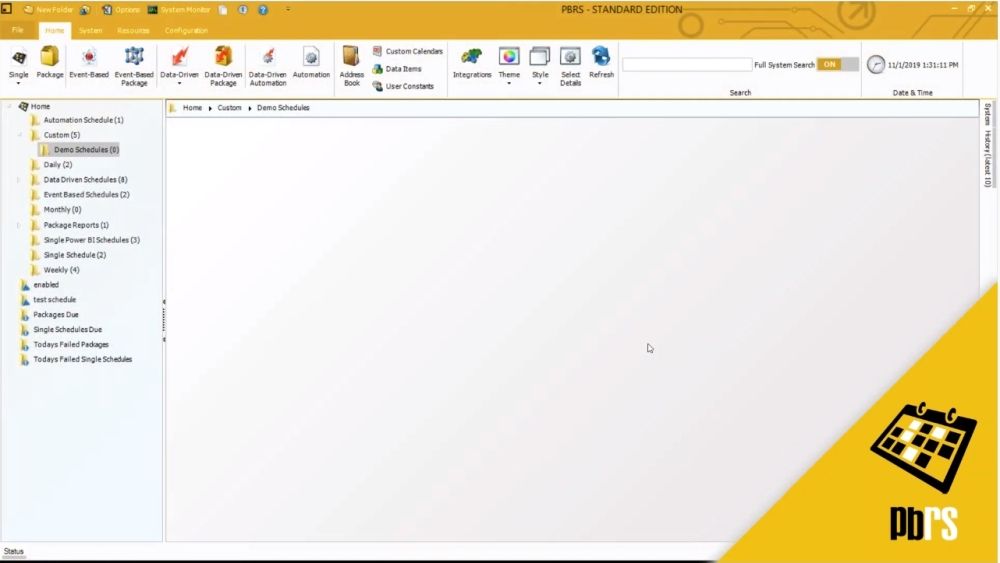 This demo, we'll take a look at report filters. We will demonstrate how to select two report filters from a sales report. The report for the examples will be set to run on the last day of every month and be outputted in PDF format to a folder on the laptop. To begin, we will select single for Power BI. Then choose the Power BI account you want to use and the report type (for this we will do a sales report). Click next to save that information.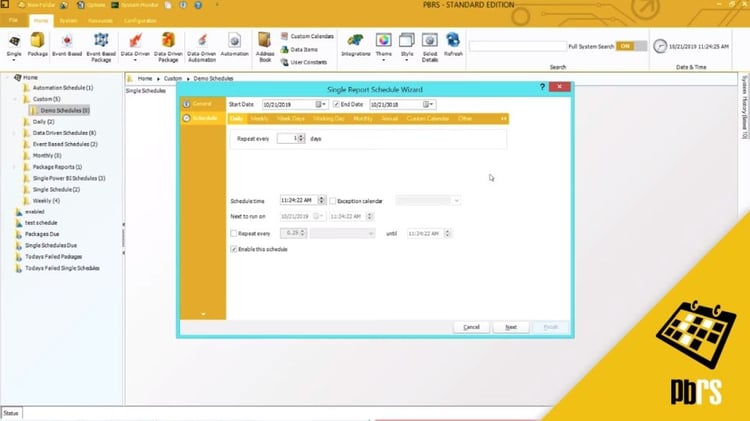 The schedule's going to run on the last day of every month, so we will select monthly. Check this option, and we will choose last day of every month. Then select next to save that information. This is the settings tab. If you want to change any information on the default settings, you can do so by simply clicking and over typing. For this example we don't want to, so we will accept the default and select next.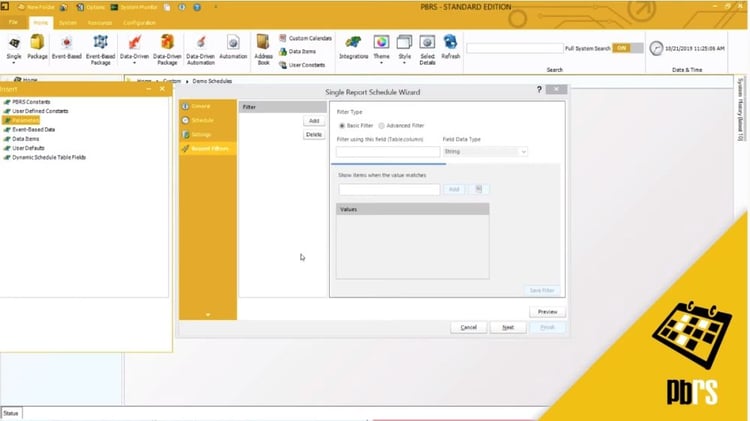 This brings you to the report filters tab. To add a report filter, select add and type in the table dot column where the information is stored. Keep in mind this information is case sensitive. The first filter we will use is the sales executive. We will confirm it's a string, and we will pull the information back for this person. Once that has been selected simply click add.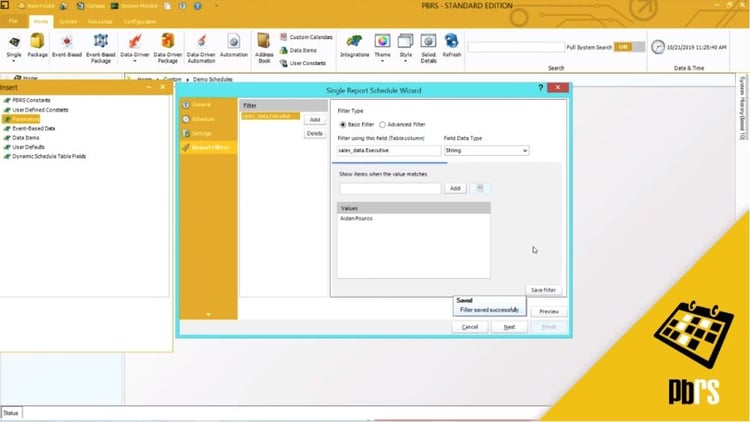 Now we will use a date filter, so we want to select add another filter, and again, put in the table and the column. And this filter is actually numeric, so we will need to change that at this point, and for the example we will pull this information back for the last four years up to the present day. Click next to move on.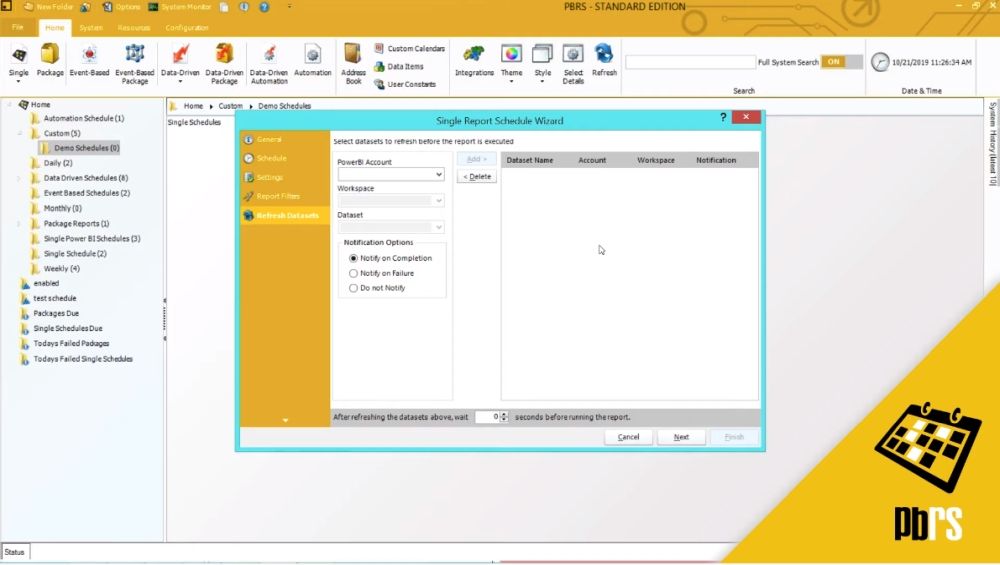 This is the refresh data sets option. If you want to refresh the data set before running the report, you may do so here. For this we will just click next. For the destination, we will output this to a folder on the laptop, and it's going to be in PDF format. For more information on PDF options, please view the PDF demo. Next to save that information.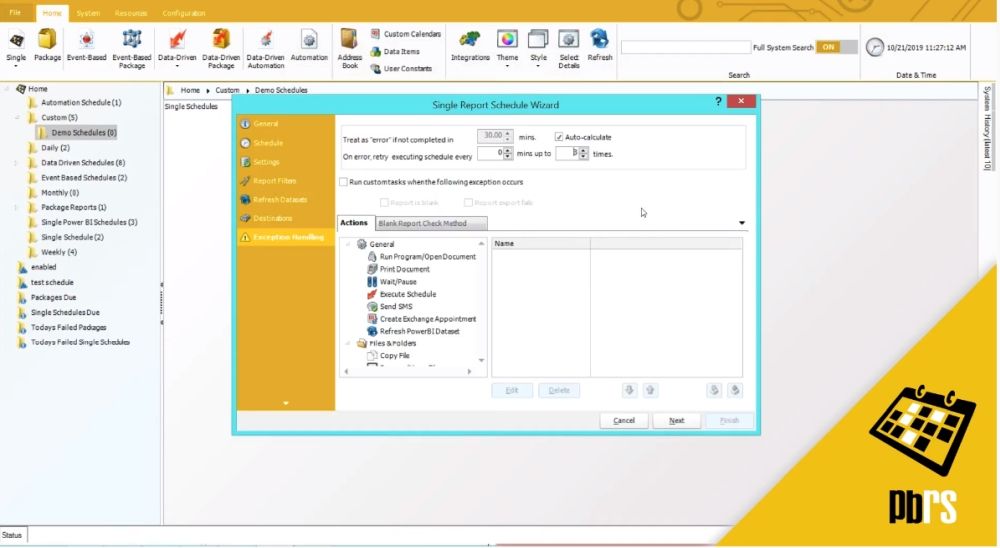 This is the exception handling tab. For more information on exception handling, please view the exception handling demo. Custom actions, again, for custom actions and how to apply them in a schedule, please view the custom tasks demo. Now click finish to save the schedule.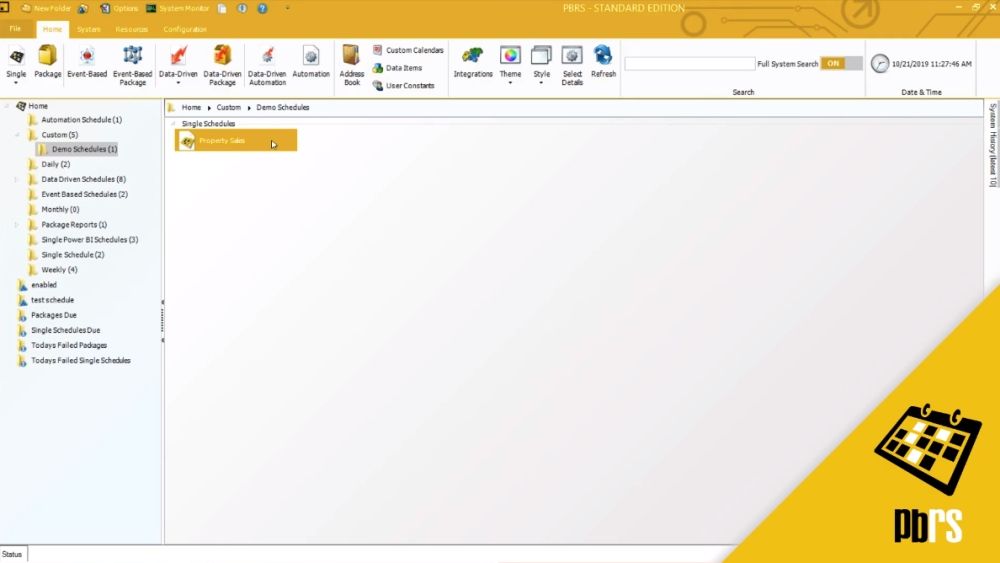 Now the schedule is finished. For this example we will right click to execute so we can show you the file that it creates. Okay. Once the report is finished you will see we have the report for this sales executive for the years 2015 to 2019.
Want to try for yourself? Start your FREE trial below.